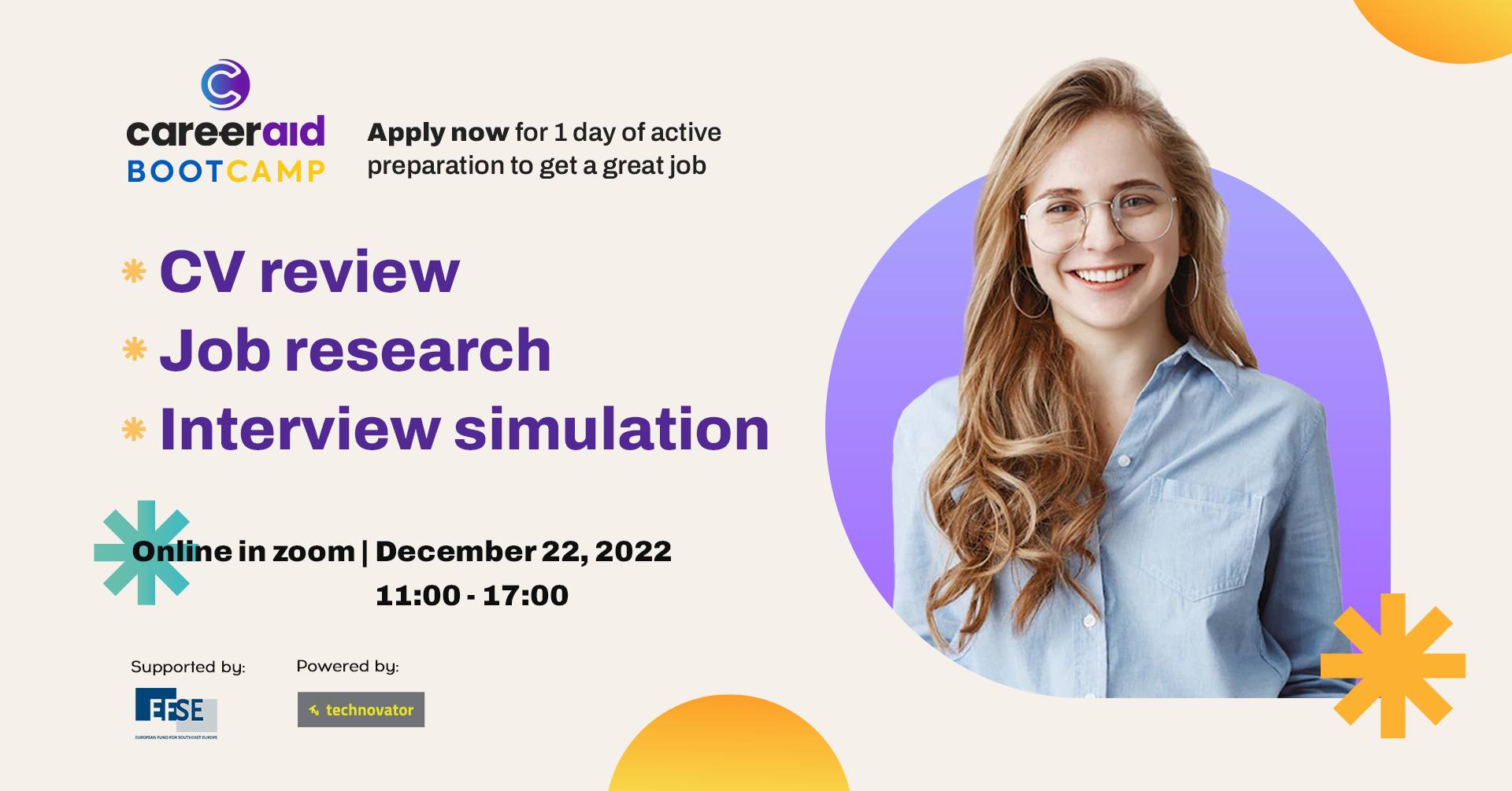 BOOTCAMP CAREERAID
Do you want to start working in IT and reach career heights?
BOOTCAMP FROM CAREERAID for the first time
Our experts will provide a tailored agenda to help you geting employed.
We will work on the following issues:

 practicing interview techniques;

 writing a resume;

 creating and finding job opportunities.
You will work directly with our experts in group meetings to:

 develop a job search plan to help you successfully apply for the right positions;

 prepare you for everything from mock interviews to contract negotiations;

 connect you to community networks and share information about job opportunities;

 facilitate opportunities such as work experience or volunteering on short-term contracts.
Offering personalized support to Transform graduates, our career support team will help you with your job search, from writing your resume to preparing for interviews, ultimately allowing you to find your dream job.
SPEAKER:
Topic: How to explore jobs effectively

 Alex Yemelianov – CEO at Hirin
HR Experts for the Workshops

 Anastasiya Chornenkaya – HR Expert in IT field

 Elen Matveeva – Recruitment Team Lead I Sourcing Expert I Сareer coaching at TechBrainJobs

Olexandr Zlobenko – Employee Engagement Manager at MaxBill.
*The event will be held in Russian and Ukrainian.
Hurry, the number of participants is limited! Only 30 spots available.