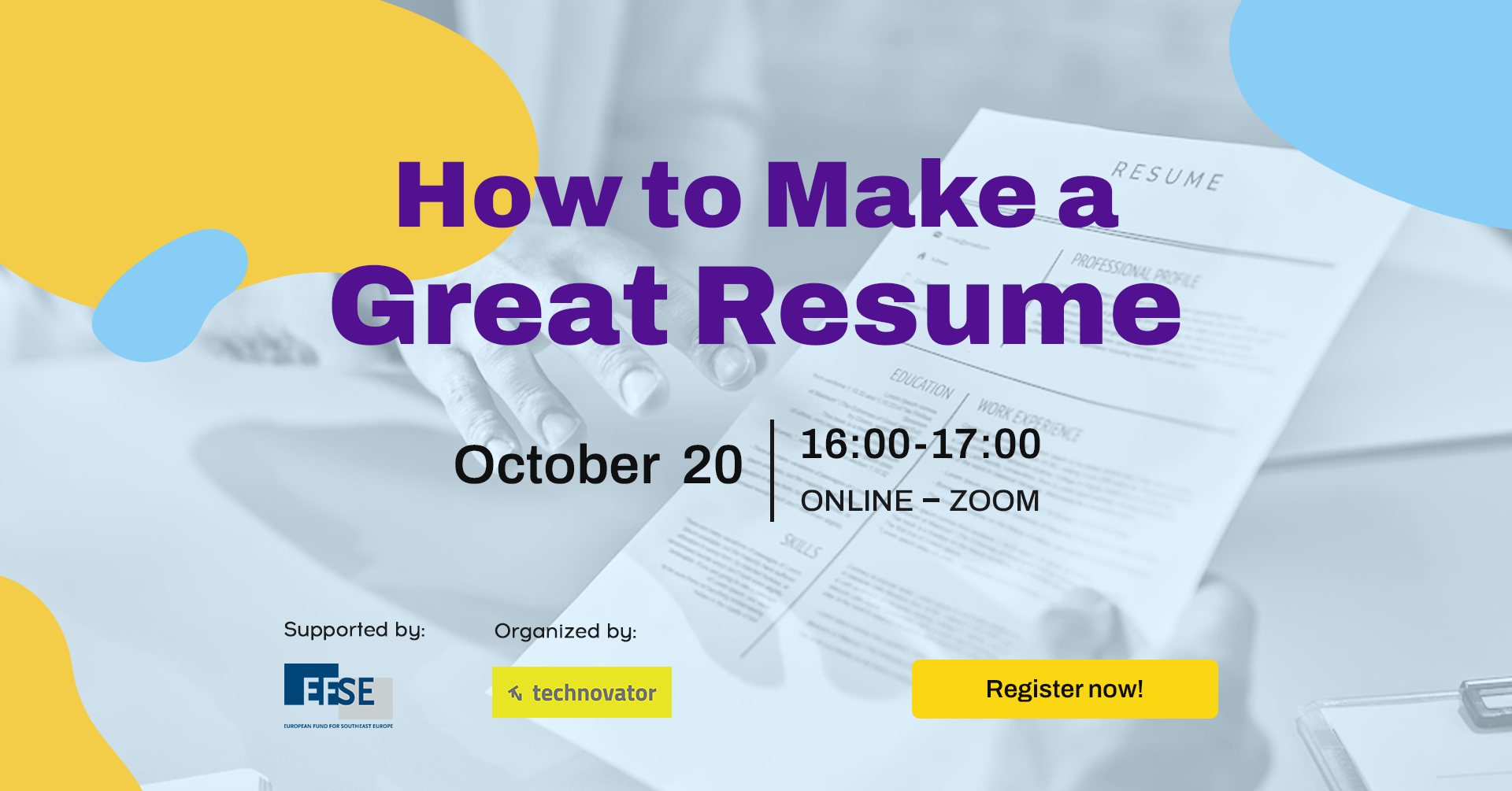 How to Make a Great Resume
Join us on October 20, 2022, at 16:00 to transform your resume into a powerful tool that will help you get interviews. This course is invaluable to anyone who wants to improve their resume as it will introduce you to different formats, help you make the most of your work experience, and discover how to use references to your advantage.
Create an effective resume or improve the one you already have. Transform your resume into a powerful tool that will get you interviews. Learn different resume formats and the advantages and disadvantages of each.
This workshop includes the use of online resumes and is invaluable for anyone who wants to create their own resume or learn how to write resumes and cover letters for profit.
What you will learn:
– Learn about the different parts of a resume and their purpose
– Discover your own unique features and benefits
– Learn about resume rules and how they affect the development of a resume
– Learn about different types of resumes and discover the one best suited to develop your own individual resume
– Develop a cover letter and put the finishing touches on your resume
– How you will benefit
Learn new styles and resources for creating the best possible resume
Access an instructor that is ready to answer any questions, give positive suggestions and encouragement
Create an up-to-date, concise, and polished resume
Use your newly created resume as a powerful tool that will impress potential employers
How the course is taught
CAREERAID connects Ukrainian talents with European IT companies aiming to support the integration of Ukrainian professionals and jobseekers into the local and regional labor markets in the shortest time possible. A platform created for Ukrainian professionals in their most difficult times.
Register to the event now: https://airtable.com/shrhn53Eemh7YrO1u
Careeraid.co platform is implemented with the support of EFSE and implemented by Technovator.